It's always nice when we don't have to blow our own horn.  Following are comments that customers and visitors made about our business, website and gardens.  None of the comments were solicited and we appreciate them all.  I'd like to thank everyone for allowing us to post them.  If you have comments you'd like to share with us you may do so by contacting us at: info@harbourbreezes.ca.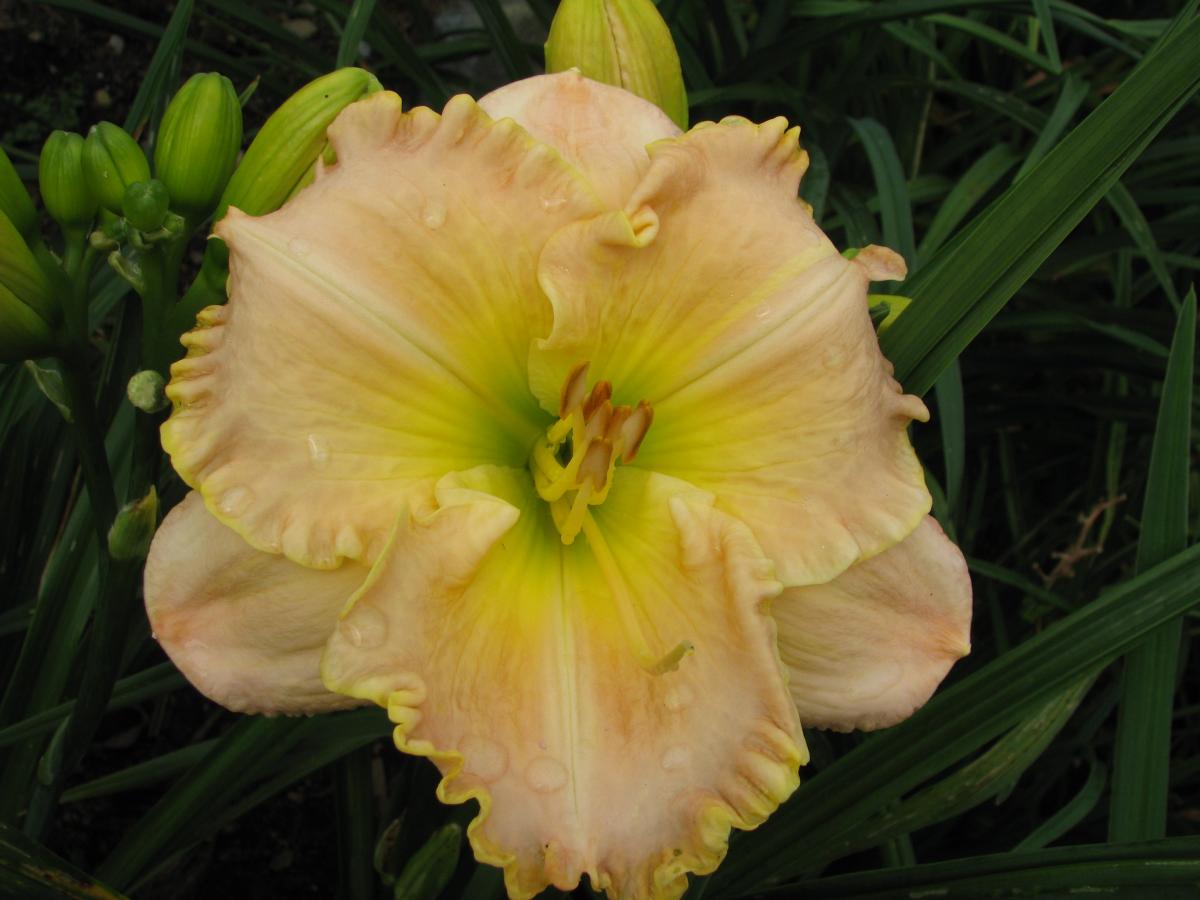 Comments About Our Website
I think your website is outstanding; it is so informative.  Your property looks like a gardener's paradise.  I've only been there for Seaside Christmas,

so must make a point of visiting in the summer.  I can see that much work and a lot of TLC has gone into your gardens.  (Lin)
This is fantastic.  What a wealth of info.  Unbelievable depth.  So much.  It establishes you as an authority.  (EB)
Thank goodness you told us about your web site as we have been afflicted with an extreme case of cabin fever.  It's a great looking site.  I love the contrast that the black background provides for the flowers.   We will submit a 2013 daylily order when we are finished "oohing + ahhing" over your catalogue.  (Anon)
Wow!  Do I ever love what you've done with your site!  I was browsing on it with the iPad and it's sooooo functional, professional and easy to navigate!!  Just had to send thanks!!  (SP)
Hi, just wanted to say how much I enjoyed browsing your new website.  Beautiful!  (Elaine)
The new website is wonderful! I look forward to browsing through it over the next few weeks. I'm running out of garden space but I'm sure I'll find

room for a few new additions.   (Barb B)
Just have had a wonderful hour browsing throuh your site. It is beautiful. You have done a fine job. A wonderful way to reach out further and market such a deligtful oasis in our area. (Nora)
What a wonderful website! I have my morning coffee and opened up to this wonderful vista of flowers abloom. Thanks for sharing, and congrats on the new hybrids. Really impressive. (Sue)
Comments About Our Gardens
A visit to your garden in early August is one of the highlights of my summer.   (Barb B)
We are very blessed to have this lovely garden near by. Certainly will be visiting just as soon as spring is in the air. (Nora)
I would like to thank you and Shane for a very pleasant afternoon today. Your garden is amazing. A work of art in progress. (Mary MacLeod)
Comments About Our Business
Hello Allan and Shane,
I wish to thank you for the familiarity of friends though we only met on the "craft trail" Friday.  My sister and I stopped in for the first time and I was overcome with an "at home" feeling.  After purchasing jelly and having Allan check his recipe for me for the proper spices, Shane had me sold on the fruitcakes!  I bought Brandy and the Rum of which I should say were well taste tested!  My sister was now sold on the Rum cake also (she had only bought the Brandy) but after the extensive "testing" there was a call made to hold three more Rum and she was down the next day to pick them up.  I cannot tell you how much I am looking forward to seeing your gardens this summer.  Gardening is a love of mine from a very young age through my aunts.  I look forward to seeing you both again.  (Corinne L.)
The daylilies I bought from them were the biggest and healthiest I've ever received from a mail order.  I can't wait to see the blooms I'm sure they will produce next summer. JCB
Hello Allan:  I brought 2 of my friends to your shop on Saturday (Seaside Christmas weekend).  They bought greenery and were very impressed with quality and pricing.  Thank-you.
I have been purchasing daylilies from Harbour Breezes for ten years for my home in Halifax and for the summer home in Necum teuch. I have received many compliments from my neighbours, friends, and people just walking by. They are colourful, beautiful, and hardy, and I really do not have a green thumb! What a welcome addition to my property. Nancy McBain