2019 Season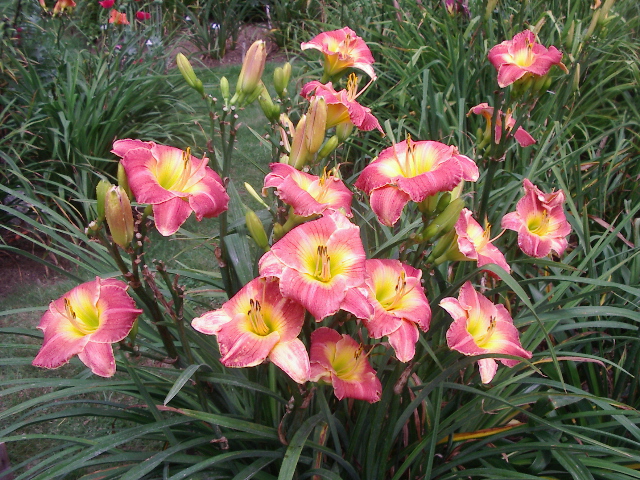 'Days Of Wine'
March 11th. 2019 - Speaker at the Truro Bible hill Garden Club monthly meeting. Speaking about Japanese Irises.
Due to a change in venue and dates we are unable to attend the Saltscapes Expo for 2019. We hope to be back in April 2020.    
May 3-4 Speaker at Ontario Daylily Society's 23rd Annual Can-Am Classic daylily conference.
Opening for the season, Saturday May 11th.  Open daily from 9AM - 6PM.
May TBA  1-4PM - Vendor at Annapolis Royal Rare And Unusual Plant Sale.      
June 15 9-4 - Vendor at The Halifax Garden Festival, Victoria Park (across from the Public Gardens)
July 11 - Speaker at the Atlantic Master Gardener Conference, Truro NS. Speaking on The challenges of Coastal Gardening in NS.
July 19th  to August 2nd. - Annual Open Garden Sale  
July 25th - 4:30-7:30 - HRM Halifax Gay Men's Chorus and Harbour Breezes Garden Pride Picnic. The choir will perform a few pieces between 6-7PM. 
September 2nd. - Closing for the season
November 15th, 16th, & 17th. - Opening for the 30th annual Seaside Christmas weekend.  10AM-5PM
November 18 - (open daily 9AM - 5PM). 
December 24 - Closing for the holiday season 5PM