2018 Season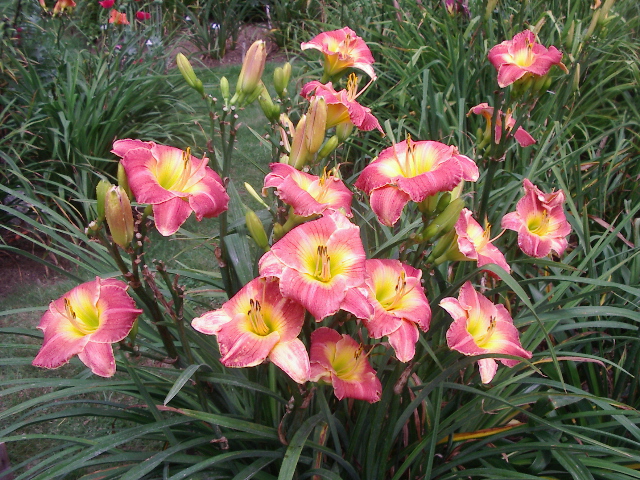 'Days Of Wine'
April 20, 21, 22nd. 2018 - Come visit our booth at the annual 'Saltscapes Expo' at 350 Horseshoe Lake Dr. (Bayers Lake Business Park-former Rona building).    
Opening for the season, Saturday May 12th.  Open daily from 9AM - 6PM.
May TBA  1-4PM - Vendor at Annapolis Royal Rare And Unusual Plant Sale.      
June 16 9-4 - Vendor at The Halifax Garden Festival, Victoria Park (across from the Public Gardens)
July 20th  to July 27th and July 30th to Aug. 5th. - Annual Open Garden Sale  
July 27th to July 30th - Nova Scotia Daylily Society/AHS Region4 Summer Conference Halifax Atlantica Hotel http://nsdsregion4.com
July 28th - NSDS/Region4 bus tours 9AM-2PM will include our gardens.
July 28th - Keynote Speaker for NSDS/Region4 Conference - 7PM
July 30th to Aug. 5th Annual Open Garden Sale continues.
September 3rd. - Closing for the season
November 16th, 17th, & 18th. - Opening for Seaside Christmas weekend.  10AM-5PM
November 19 - (open daily 9AM - 5PM). 
December 24 - Closing for the holiday season 5PM