Once the regular gardening season finishes at the end of October, we go full swing into preparing for the Christmas season at our sales shop.  We  re-open every year in mid November for Seaside Tourism and Business Association's 'Seaside Christmas' weekend.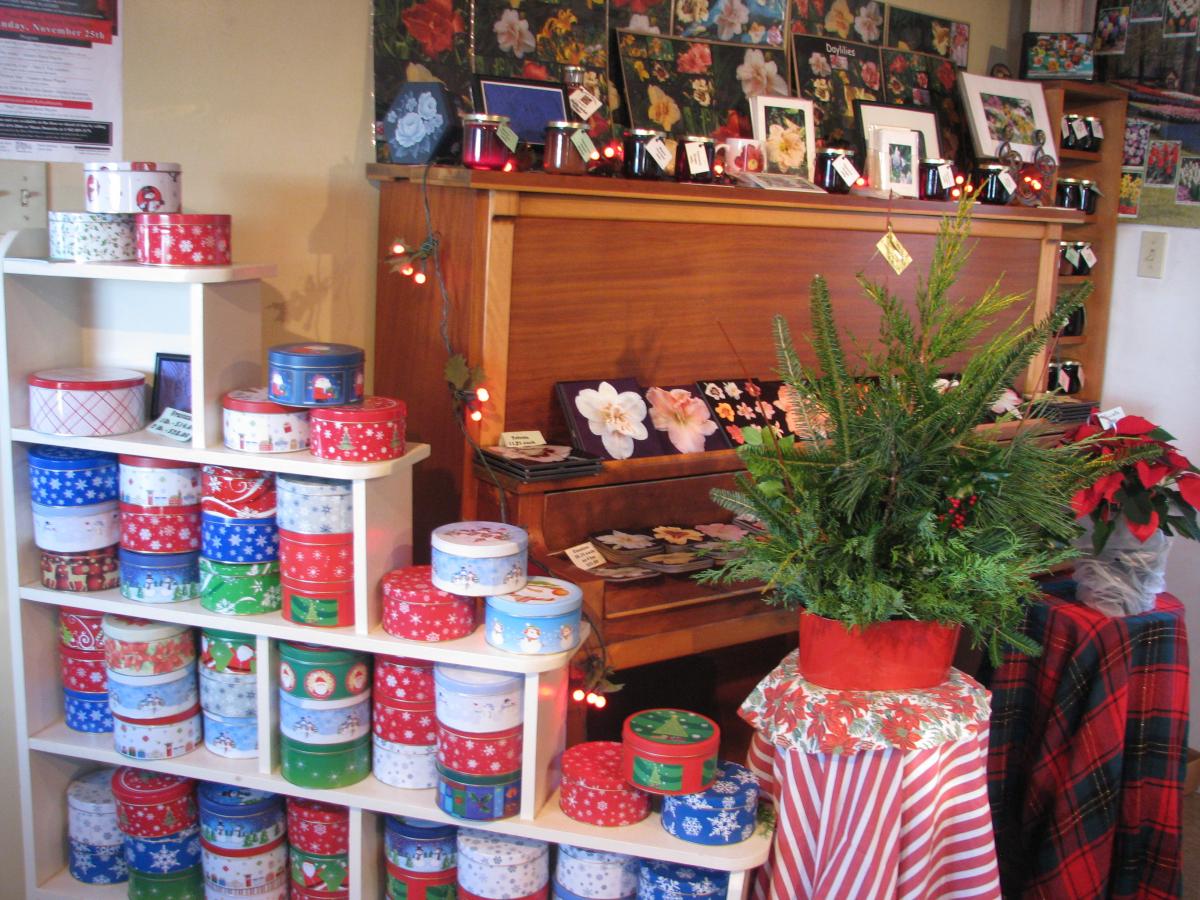 This is a fantastic weekend for us and for visitors alike.  We enjoy having people drop in to visit and pick up a few items.  The event is sponsored by close to twenty different businesses.  The weekend is a great opportunity for people from the Eastern Shore to do some shopping at home but also a great time for people further away to get away from the madness of the malls in towns and cities.  We have people from Halifax, Dartmouth, Bedford, Fall River, Elmsdale, Truro, Sheet Harbour and beyond who come to attend the event.  Businesses along the eastern shore participate with a variety of goods and services.  There are door prizes and special sales. 
We offer our regular goods such as daylily trivets, coasters, ceramic and glass tiles and Harbour Breezes daylily mugs.  We have daylily and japanese iris note cards.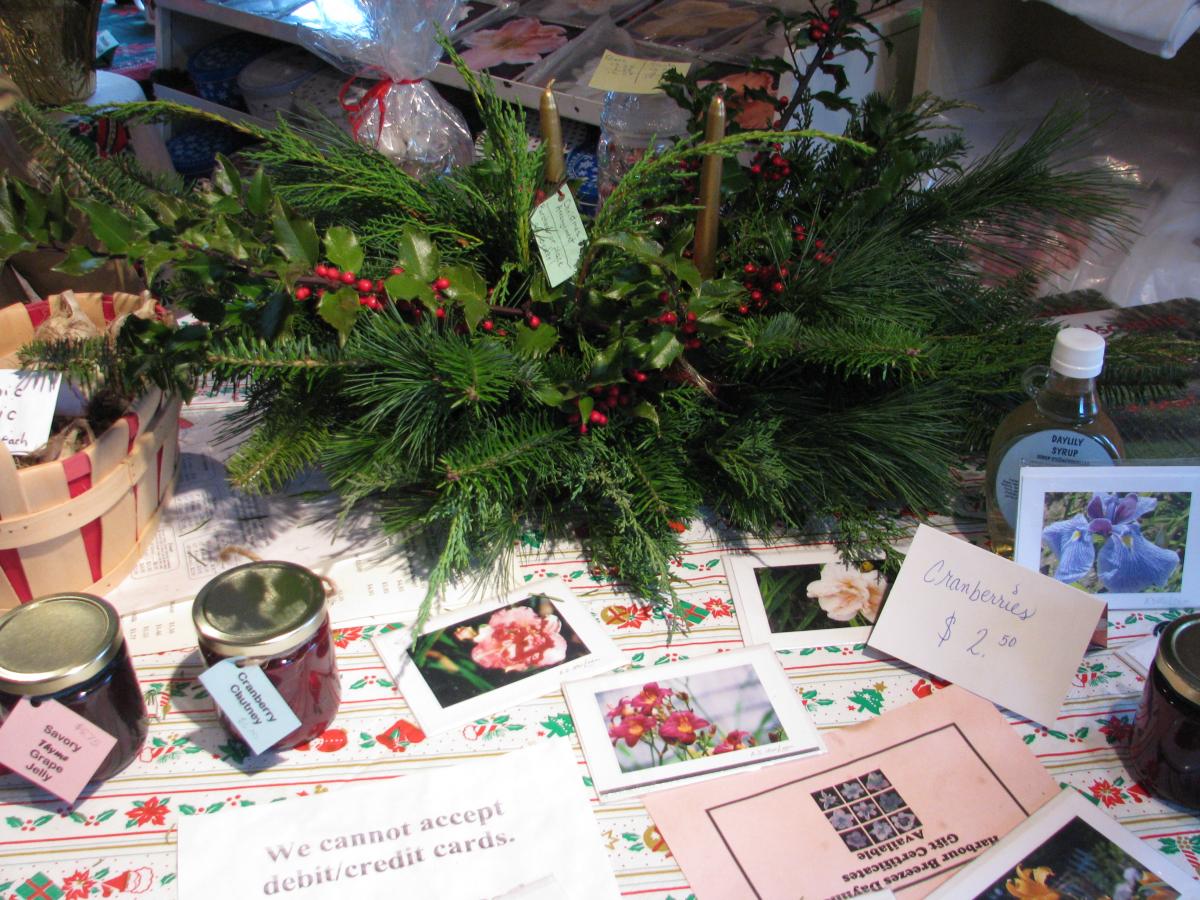 Our very popular dark brandy or rum fruitcake is a must-have for many, many returning customers every year.  We also offer daylily syrup, daylily herbal vinegar and daylily jelly made from our flowers.  There is a variety of jams and jellies made from local or our own produce.   These include: cranberry orange sauce, cranberry chutney, red and black currant jelly, black currant jam, concord grape jelly, spiced grape jelly, savoury thyme grape jelly and pesticide free apple butter.  Other items include locally grown poinsettas and Christmas cactuses and our own organic garlic. 
We have been offering a variety of holiday arrangements for inside or outside your home as well as a variety of boughs for decorating.  Our wreaths have also been great sellers and we offer decorated or plain wreaths from 8" to 48" sizes as well as crosses, anchors and candy canes. 
Below is a slideshow of scenes from our shop and our products at Christmas time.